Cultists of Yox
By: EOTB
It's a game of chicken when the DM is the crazy one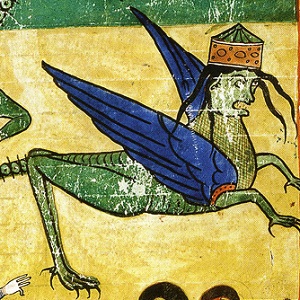 As grodog mentioned at his blog, I'm hip-deep in keying out the dungeon level of Twisting Stair #1 for use in my home campaign (and for a prospective Roll20 online campaign). It's coming along nicely, although not quite finished in a shareable state. One thing I like about the Twisting Stair zine is how it drops a tidbit without fleshing out the details. I find it just enough to jump start my creative process while leaving me completely free to follow my imagination. One example of this was the "Cultists of Yox" found on the Wandering Pairings random encounter table. As a little teaser of what turned out to be a major faction in my adaption of the 1st level Twisting Stair dungeon map, here my take on the Cult of Yox...
The Lost Pyramid of Imhoptep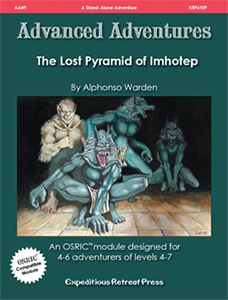 The Lost Pyramid of Imhoptep is An OSRIC(tm) module designed for 4-6 adventurers of levels 4-7. Several months back, a small boy from the village of Ab-Amon happened upon a buried column while playing out in the surrounding desert. He reported to the village elders that the column bore strange and frightening symbols that he, in his youthful exuberance, insisted were curses. Being as the boy was known to have a photographic memory, he was able to accurately draw the queer symbols for the village elders when asked. The elders, being somewhat familiar with the ancient history of their region, quickly came to the realization that the symbols must be associated in some way with a pharaoh, for they were enclosed by a lozenge-shaped border. Even though they lacked the ability to directly translate the ancient hieroglyphics, they did realize that such a design, a cartouche, was used to spell out the name of the pharaoh along with all of his royal titles. Perhaps, just perhaps, the local wizard reasoned, the pillar could be linked to the tomb of the master architect Imhotep, whose final resting place has never been found.